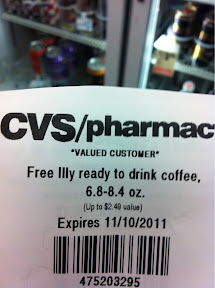 Just wanted to share what printed out for me at the Magic Coupon Machine at CVS! A FREE Illy Ready to Drink Coffee!! Yum!
And I really needed the caffeine boost this afternoon!!
Moral of this story: ALWAYS scan your CVS card to see what surprises are in store for you!
- Posted using BlogPress from my iPhone