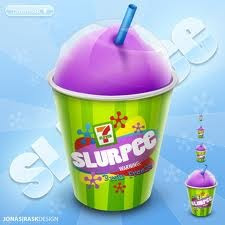 TODAY only, head on over to your local 7-11 and score a FREE 7.11 oz Slurpee on 7/11/11!
I don't know how hot it is everywhere else, but here in St Louis it is sweltering! And a FREE Slurpee sounds amazing!
AND if you have a Marble Slab location near you, Today (7/11) only, you can score a FREE scoop of Red Velvet Ice Cream if you come in with Red hair (natural, dyed or wig)!
- Posted using BlogPress from my iPhone