I have never been a big fan of Walmart, not only because it is always a madhouse, but I feel like in the St Louis area we have so many store options other than Walmart that you can still get some GREAT deals at. Even though Walmart might not be my favorite, there are still some great deals that you can find! I went there earlier today so I checked some of the prices to share with all of you!
Frank's Red Hot Sauce (small bottles)- $.98
Ivory 3-pk bar soap- $.97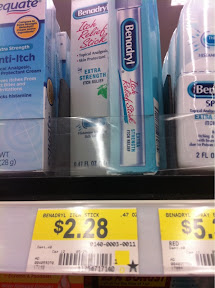 Benadryl Itch Relief Sticks- $2.28
Noxzema Super Smooth Triple Blade Razors 4pk- $2.97
(I have heard the Noxzema Bikini Shavers are only $1.97 but the Walmart I visited did not sell them)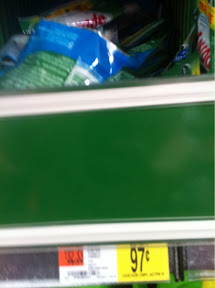 Cascade Dishwasher Packs (3pk trial size)- $.97
FREE after coupon and possible $.03 in overage!
Black Flag Fly Swatter or Fly Paper- $.98
$1 off- 6/26 RP (regional)
Now I had a $10 Walmart Gift Card that was burning a whole in my pocket, so I spent $8.13 on it with all of the below:
4 Heinz Vinegars, 4 Ivory 3pk soaps, 5 Benadryl Itch Sticks, 4 Cascade Trial Packs, 2 Noxzema 4pks!
I am super excited about the itch sticks because I get bit by mosquitos EVERY time I step outside in the evenings during the summer!
Remember, Walmart prices may vary by store and region but hopefully these will be pretty close to yours! If you find more deals, feel free to share them in the comments!!