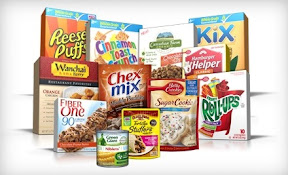 Today's Groupon is offering a Sampler Pack of General Mills goodies worth $40 for only $20!!! Check out the deal
Here!
Not only do you get these full size samples that will arrive at your door with free shipping, this deal even comes with a coupon booklet! It doesn't say what kind of coupons but I'm hoping they will be good!
If you haven't used Groupon before, go
Here!
- Posted using BlogPress from my iPhone