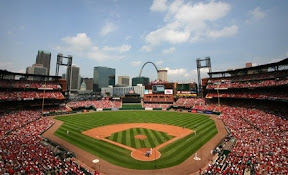 Today,
Groupon
has a GREAT deal on Cardinal tickets.
Go
Here
to pick up right or left field box tickets for $15, regularly $40! It's good for the games against the Giants on May 30 to June 2!
If you are new to Groupon, go
Here
to sign up.
And just a heads up, the site is going a little slow once you get to the payment page.
- Posted using BlogPress from my iPhone