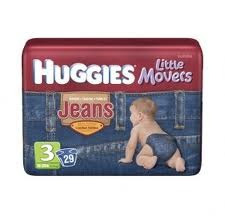 UPDATE
: Looks like Medco may have made a typo. These Diapers are now showing $11.99. What a BUMMER, I hope some of y'all we able to pick some up for $1.99!
Do you have a little one in diapers?
Head over
Here
to the Medco Health Store and pick up Huggies Jeans Little Movers Size 4 for $1.99!!
And shipping is only $.99! Unfortunately the limit is 1 pack but $2.98 doesn't sound too bad for a jumbo pack of diapers!!
Thanks Hip2save!
- Posted using BlogPress from my iPhone