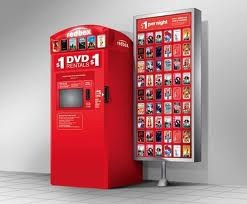 Do you rent from Redbox?
If so, Redbox is offering 10 days of Daily Deals with discounts ranging from $.10 to $1.50!
To get this deal, Text DEALS to 727272 every day through May 25th!
Codes expire on June 1 and it's a limit of 1 code per day! Any leftover discount from the first item rented can be applied to another item rented during the same transaction as well!
Hopefully you will be able to score some cheap or FREE movie rentals!!
- Posted using BlogPress from my iPhone